Every Project, Every Task
Protecting the environment and sustainability is part of our day-to-day operations. Our vision and core values are deeply ingrained principles that are aligned to guide our organization across all service offerings.
We build teams that help our customers succeed. In all of our work, our goal is safety and supporting a more sustainable planet.
We Believe in Our People
- The pulse of the organization is our people. We believe fostering their success and empowerment helps all stakeholders.
Teamwork is Key to Sucess
- Not any single individual will get us across the the finish line. We are team builders and team players and our customers are part of our
ONE TEAM
approach.
We Listen to Our Customers
- We take the time to listen and put the needs of our customer first, before, during and after our projects.
Our People Have Integrity
- We believe in doing what is right for our business, our planet and our customers. The result is a more positive workplace for all.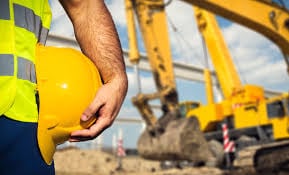 Safety is in our name - Projects Safely Delivered (PSD). It is also in our culture and part of every work task required.
We take pride in our work - it drives our delivery. Our teams are passionate about the quality of their work and customer satisfaction.
Honesty and integrity each and every day! Our teams are customer focused and we aim to earn your business and trust.